Services of our veterinary practice
The focus of our veterinary services is always the whole patient. Your pet should receive optimal and detailed consultation and care in order to prevent the development of diseases through prevention.
Our veterinary services in the treatment of neurological diseases in dogs and cats begin with a thorough diagnosis. We take a lot of time both for taking the preliminary report and for the individual steps of the examination. In difficult cases, the diagnosis can sometimes take several hours. The anticipatory allocation of appointments ensures that other patients do not have to wait during this time.
In addition, we use university facilities (e.g. magnetic resonance imaging) in order to care for each of our animal patients individually and to optimize therapeutic success.
Our comprehensive technical equipment and above-average training activities enable us to provide you with fast and professional care! Even in difficult health situations, you and your animal patient do not have to do without the personal contact to which you are accustomed (e.g. by visiting clinics).
ULTRASOUND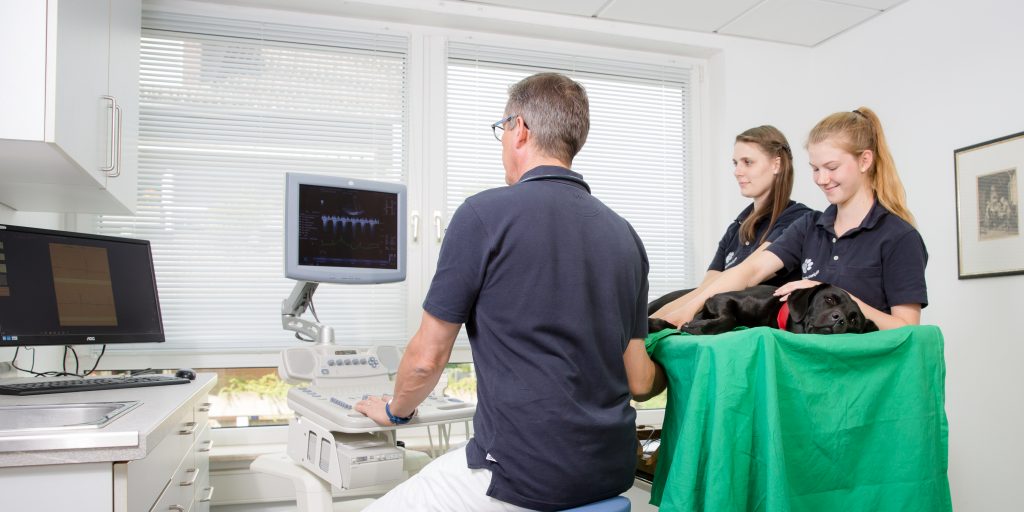 State-of-the-art ultrasound technology serves optimal diagnostics. The decisive factor here is a sufficient number of transducers. No single transducer can cover all questions without sacrificing detail.
Five probes ranging from 2-13 MHz enable us to generate high-resolution images of all abdominal organs, cardiac examinations (incl. Doppler), thyroid, joints, tendons, nerves and vessels, according to the state of the art. Your patient may certainly feel in good hands with us.
ENDOSKOPY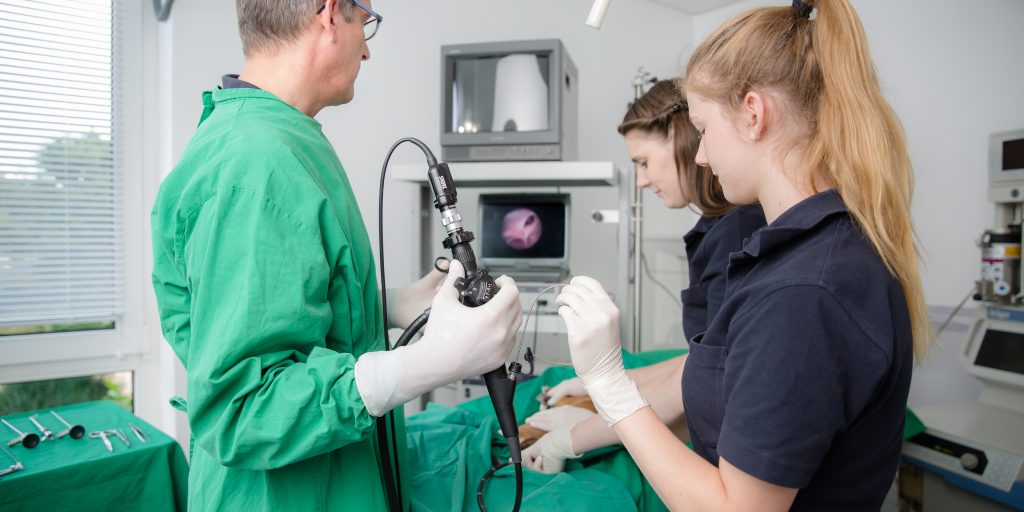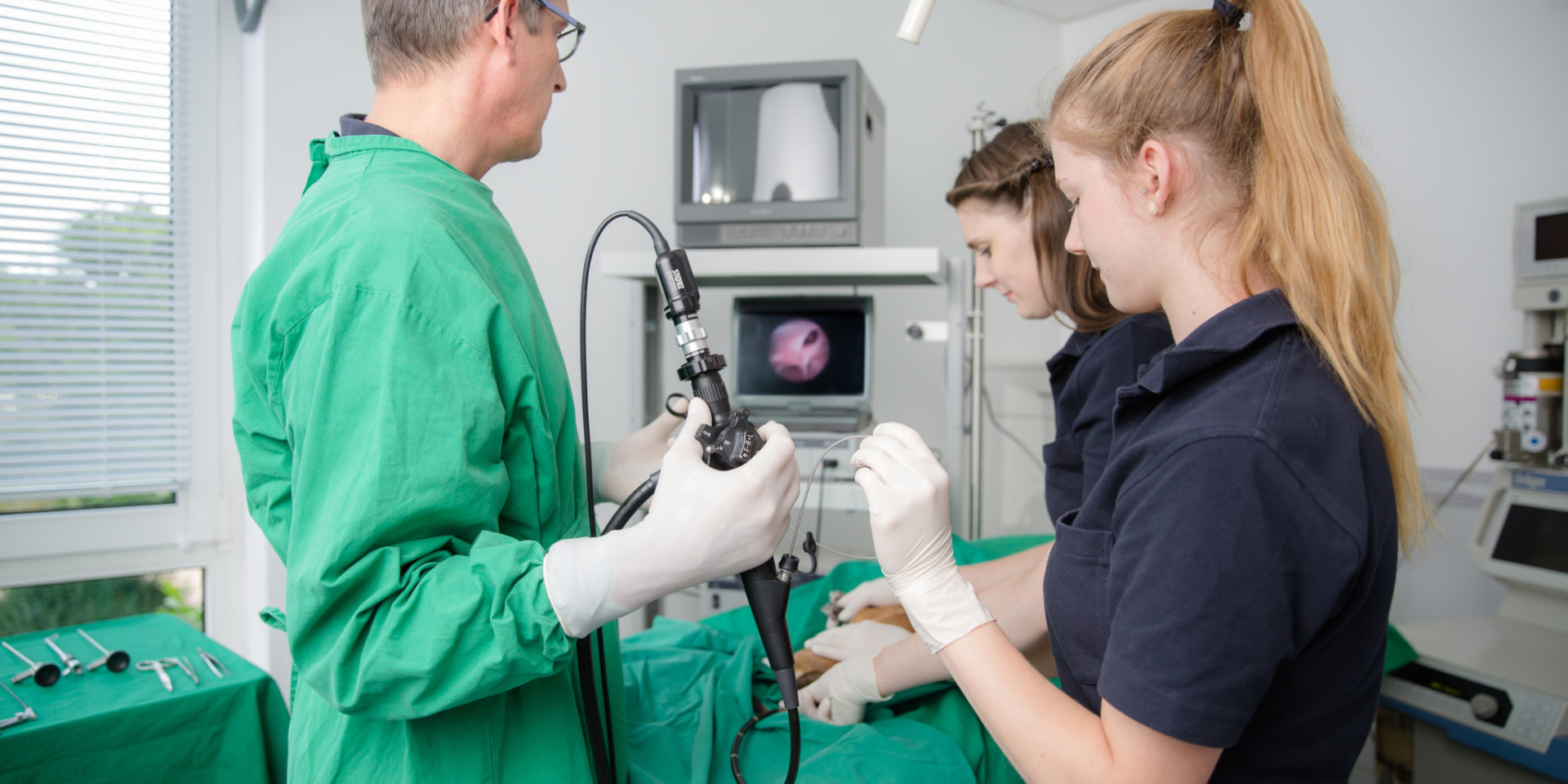 Through our endoscopy equipment we have the possibility to perform minimally invasive diagnostics, often the most important basis to treat your animal specifically and effectively. Thanks to this technique, your patient can be spared an operation in case of doubt. The system proves its strengths in the case of chronic gastrointestinal or ear diseases as well as swallowed or inhaled foreign bodies.
X-RAY
ANESTHESIA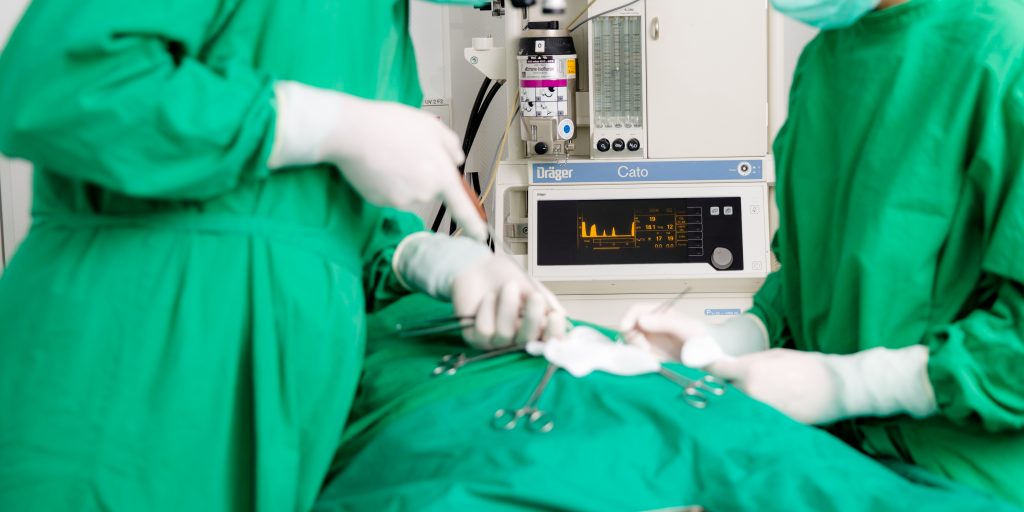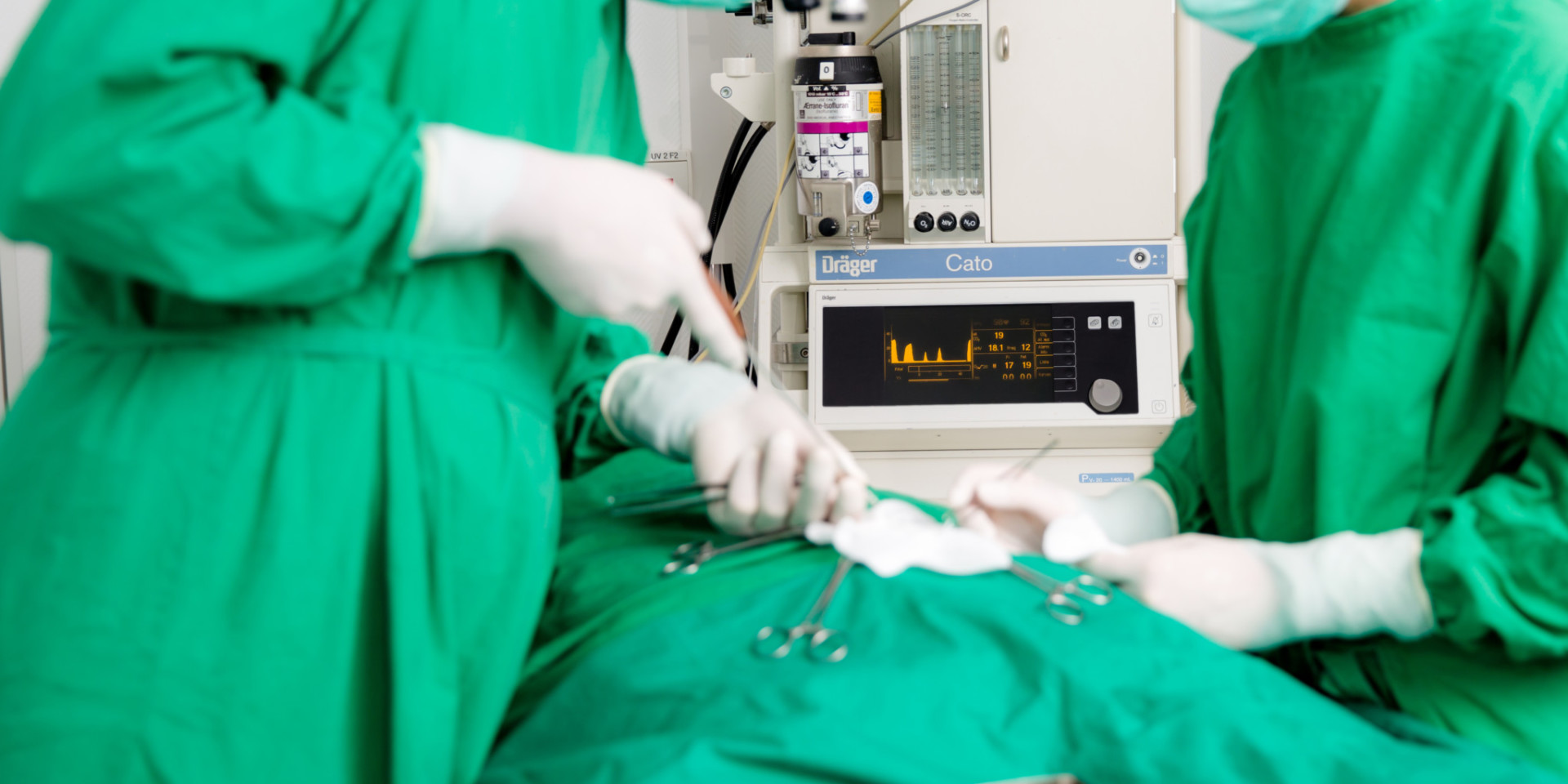 The best anesthesia is the one that ends with the procedure. Our anesthesia devices (inhalation anesthesia, TIVA via perfusors) enable us to provide controllable anesthesia, i.e. anesthesia whose depth can be immediately increased, decreased or terminated as needed. This is based on our special concern for the anesthesia safety of your animal.
Our anesthesia patients almost exclusively have a venous access (venous catheter) in order to be able to supply them with infusion fluid while they are asleep and to be able to give necessary medication promptly. An ECG and respiratory monitor is available for anesthesia monitoring. Blood pressure measurements are taken with ultrasound/Doppler technology as needed. Long after-sleep times are a thing of the past with the use of modern anesthetic medications.
SURGERY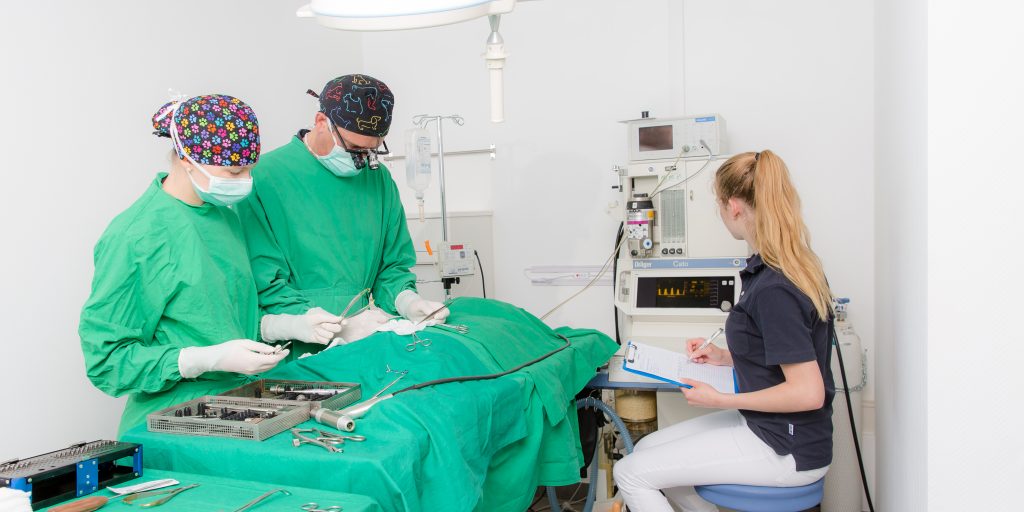 We offer a wide range of bone and soft tissue surgery. In the field of neurosurgery, we have been a recognized referral center for many years. We permanently monitor vital functions such as circulation and breathing during surgery.
Any questions we would like to discuss in detail beforehand. Dogs and cats should not be fed for 12 hours prior to anesthesia, but may drink. Patients on therapy should also take their medications before anesthesia at the usual times.
You will accompany your pet until it falls asleep and, if desired, when it wakes up so that it will be the first to greet you again.
NEUROLOGY / ELECTRODIAGNOSTIC
In addition to providing comprehensive general care to my patients, I have been involved in the specialty of neurology for over 20 years. Extensive diagnostic and neurosurgical equipment is at the service of my patients for this purpose.
Especially in the field of electrodiagnostics (hearing tests, vision tests, EMG, ENG, EEG) nothing counts more than experience – my electrodiagnostic experience is based on now 20 years of use, with a corresponding certainty in the findings, which in turn benefits your patients.
LABORATORY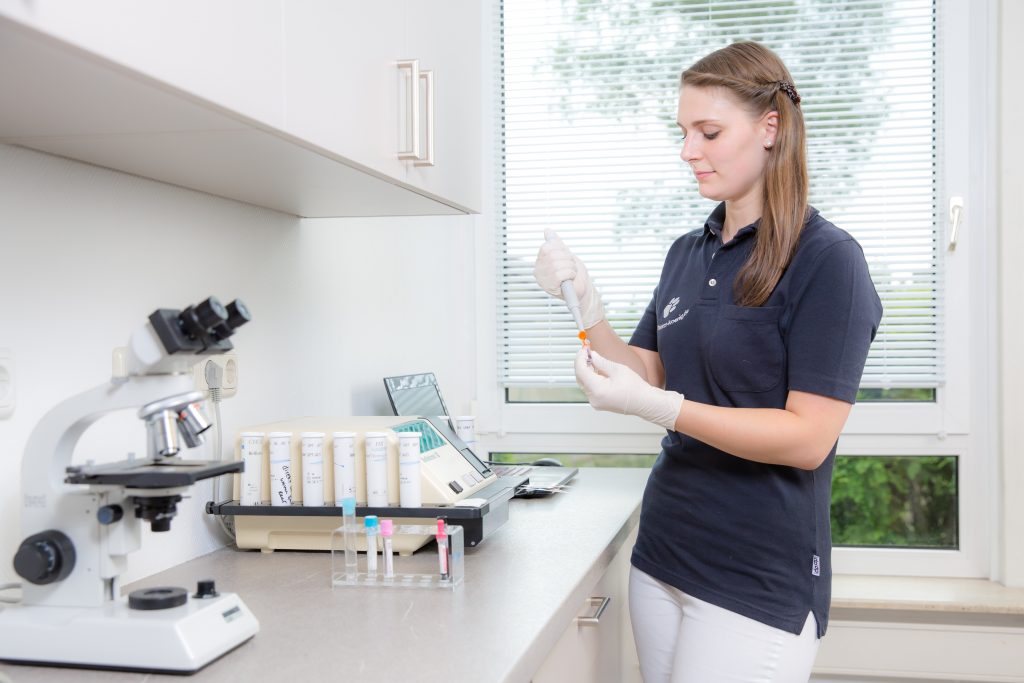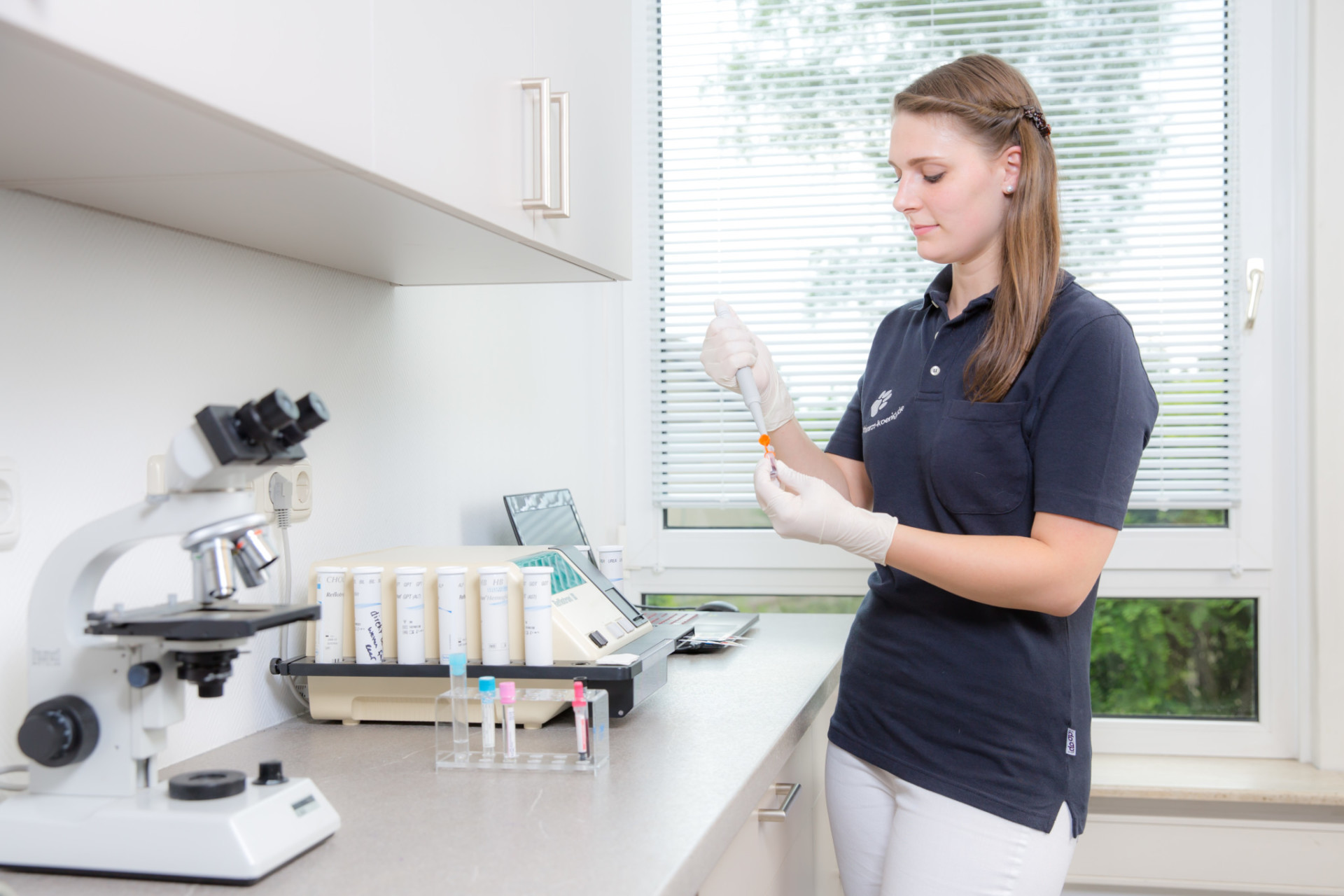 In our in-house laboratory, we can quickly and effectively examine blood, cerebrospinal fluid and other body fluids. Storage and transport-related errors are thus eliminated.
EMERGENCY SERVICE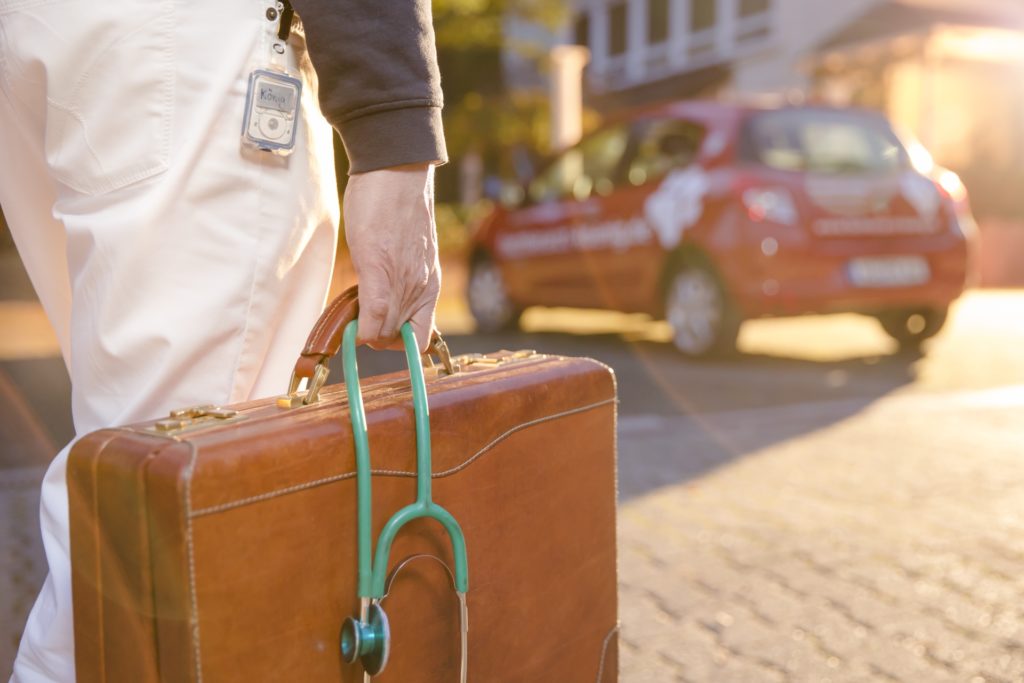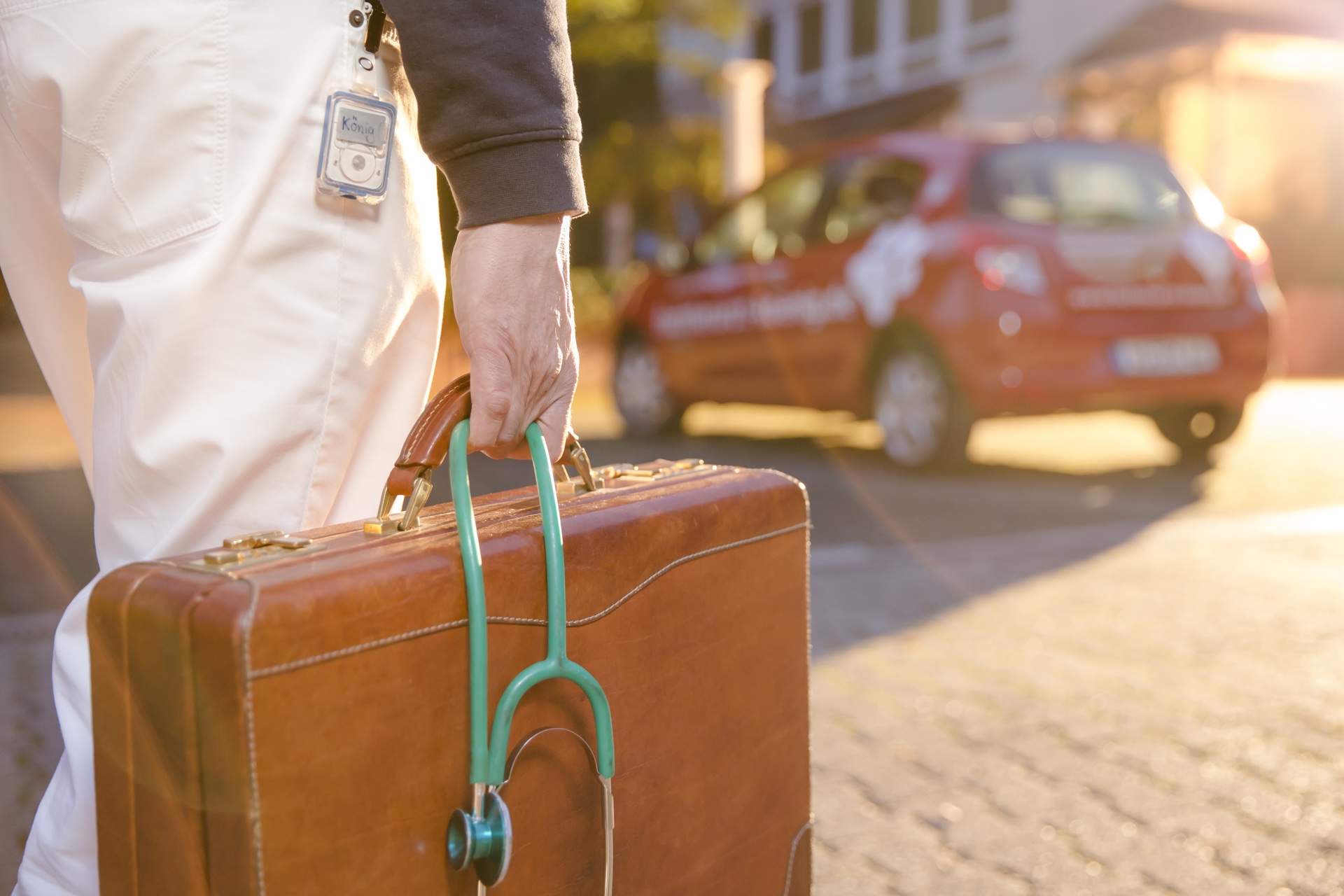 Emergency calendar of Wiesbaden veterinarians
Emergency24  Telefon 0160 88 11 884
Tierklinik Hofheim  Telefon 06192 29 02 90