WELCOME TO THE
VETERINARY PRACTISE
DR. FLORIAN KÖNIG
WELCOME TO THE
VETERINARY PRACTISE
DR. FLORIAN KÖNIG
WELCOME TO THE
VETERINARY PRACTISE
DR. FLORIAN KÖNIG
HERZLICH WILLKOMMEN IN DER
TIERARZT-PRAXIS
DR. KÖNIG
HERZLICH WILLKOMMEN IN DER
TIERARZT-PRAXIS
DR. KÖNIG
HERZLICH WILLKOMMEN IN DER
TIERARZT-PRAXIS
DR. KÖNIG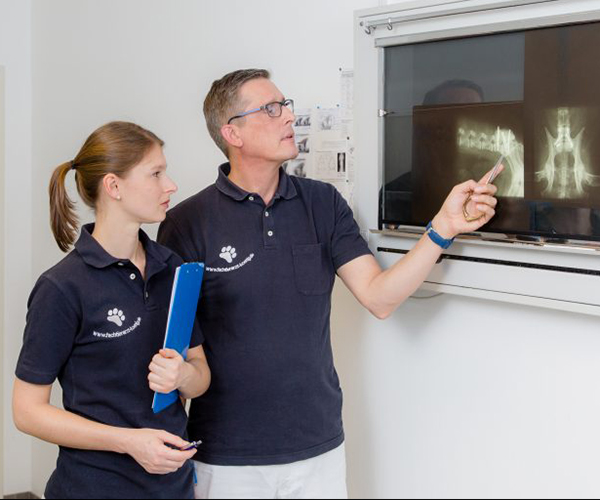 Reliable diagnosis
Four eyes see more than two! In critical or unclear situations, at least two physicians will always discuss the issue.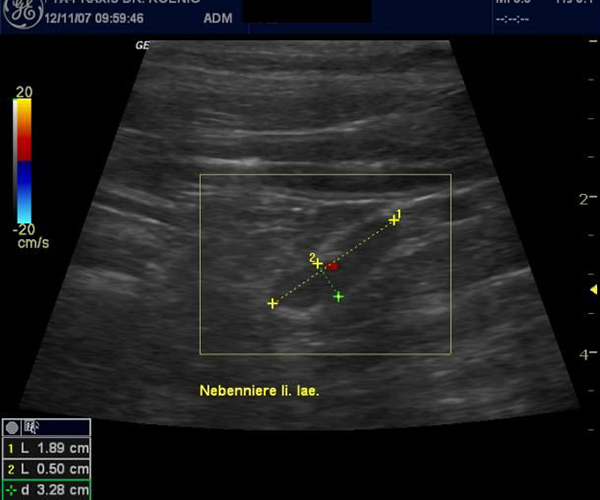 High-resolution imaging techniques …
… enable us to reliably detect disease processes at an early stage. State-of-the-art technology in the service of your animal's health.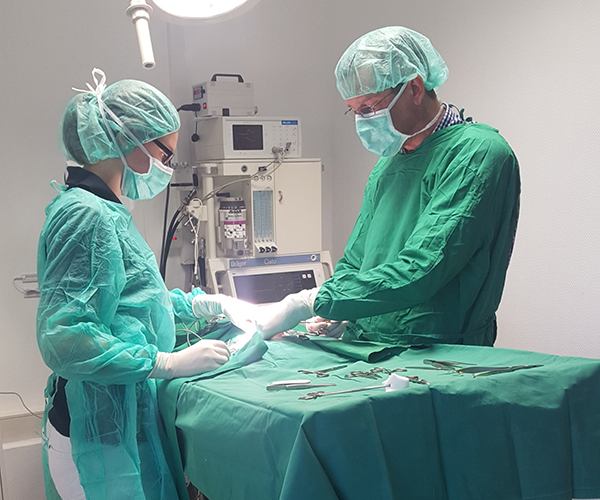 Modern operating room
Our operating room meets the most modern criteria for anesthesia safety. Complicated operations on the chest, nervous system or bones and joints are monitored by trained personnel on the anesthesia machine.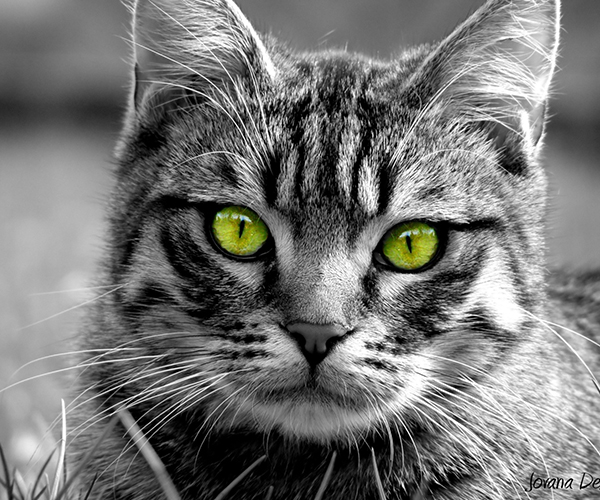 Knowledge and experience
We bring decades of experience with the latest scientific knowledge in harmony, for the benefit of your animal.
Covid 19 is still up to date!
Please make appointments!
Due to the Corona infection situation, we now only make fixed appointments by appointment by phone (0611-422250) or by email (praxis@neurovet.de). Free consultation hours will not be held until further notice.
Until further notice, we recommend following the hygiene guidelines to address new, more aggressive corona variants. Only one adult should accompany the pet to the practice.
Please understand our infection control measures, they serve us all.
Your veterinary practice Dr. Florian König
Consultation hours only by appointment
please call: 0611-422250
MO, TU, WE and FR from 08:00–12:00 and 14:00-18:00 
TH from 08:00–12:00 and 14:00-19:00 
SA: 09:00–12:00 
Advantages of our veterinary practice
The patient parking lot
Our parking lot offers enough space for all our patients at any time. Since it is not located on a busy road, there is no risk of accidents if an animal ever gets off the leash.
The waiting room
Our waiting room has two separate areas, so that especially excited animals can easily wait a bit off to the side. In the meantime, they are comforted by the dogs of the house.
Inhalation anesthesia device
Inhalation anesthesia machine and monitoring monitors provide maximum safety for our anesthesia patients.
X-ray and ultrasound
The use of imaging techniques is focused on X-ray, ultrasound, endoscopy and electrodiagnostics.
Your way to us:
Fachtierarztpraxis Dr. Florian König
Am Berggewann 13, 65199 Wiesbaden
Telefon: 0611/422250
E-Mail: praxis@neurovet.de